Carpentry Services In Suffolk
Over 20 years' experience providing quality carpentry across Suffolk
Some of the carpentry services we provide are :
• Skirting Boards
• Architraves
• Floorboards
• Laminate / Wood flooring
• Hanging Internal Doors
• Loft / Attic Floorboarding
• Floor Joist Repairs / Replacement
• Sash Window / Casement Window Repairs
• Stud Partitions
• Wood Rot
• Repairs
Carpentry services to homeowners and commercial customers throughout Ipswich, Suffolk & Surrounding areas.
Lay laminate and real wood flooring
Flooring is one interior feature which can make or break the appearance of your home. If you have recently moved or just feel like it's time for a refresh, why not contact Handywork Solutions? Every handyman who works with them has a real passion for what they do and will be happy to lend their expertise to this task.
Our carpenters are able to give estimates over the phone. For any larger jobs we'll perform a site visit in order to give you a more accurate quote. Our quotes also benefit from a fixed price scheme with quotations given in writing.
Joist and Floorboard Replacement
At Damp Proofing Specialists we provide a carpentry service for replacement timbers, i.e. floor joists, rafters, purlins, skirting boards and floorboards which have been affected by damp, rot or wood boring insect damage. Our tradesmen are fully City & Guilds qualified and insured.
If you require any treatment or replacement timbers, please contact us for a free survey.
Some of the areas where our carpentry and joinery skill may be required:
After an inspection of a woodworm infestation there may be some or all of the floor joists / floorboards that may need replacing.  Not all woodworm issues will require complete removal of timbers and may require just some of the timbers replacing.  If a timber that has been affected but still has most of its core strength, then a surface spray treatment with an anti-fungal or wood boring insect treatment spray will suffice.
Wet rot is another area where some or all of the timbers may require replacing.
Dry rot can be devastating when it takes hold.  Spores can spread very quickly throughout a building causing severe damage to materials.  This can result in having to replace all surrounding timbers, plaster and even fixtures like kitchen units, if affected.
Rafters that are rotten or have perished from woodworm could also need replacing by one of our time served city and guilds trained carpenters/joiners.
Door Hanging
Our skilled Ipswich carpenters offer a complete door hanging service were we can fit and install any new door to your property or even reinstall doors to open the opposite way. We can hang and repair any type of door to any room in your property whether it's for a residential or commercial property. Here are some other door hanging services that we offer:
Door Planing
Door Renovation
Reinforcing Door Frames
Hanging of internal & External doors
Plus many more Door Hanging Services….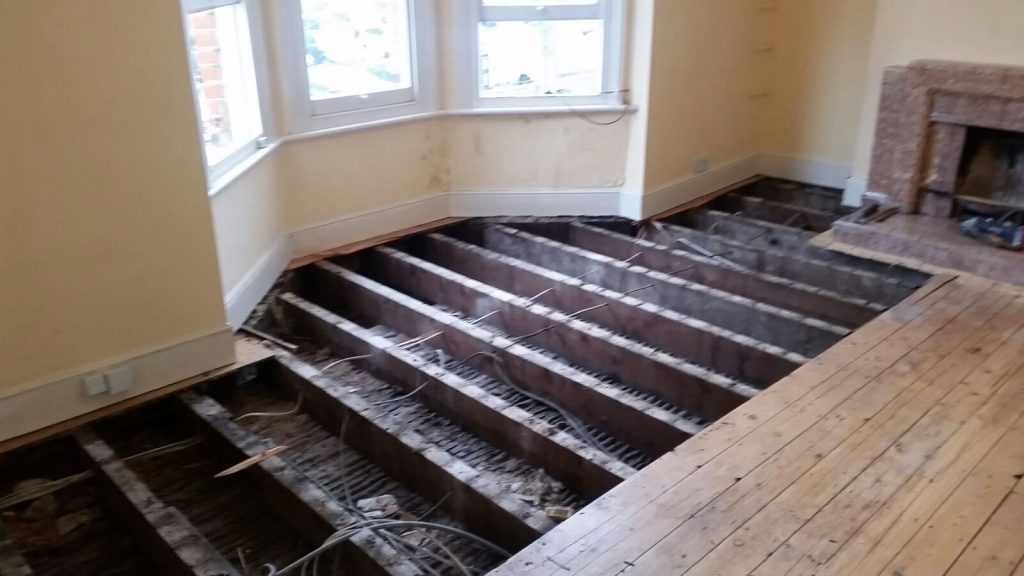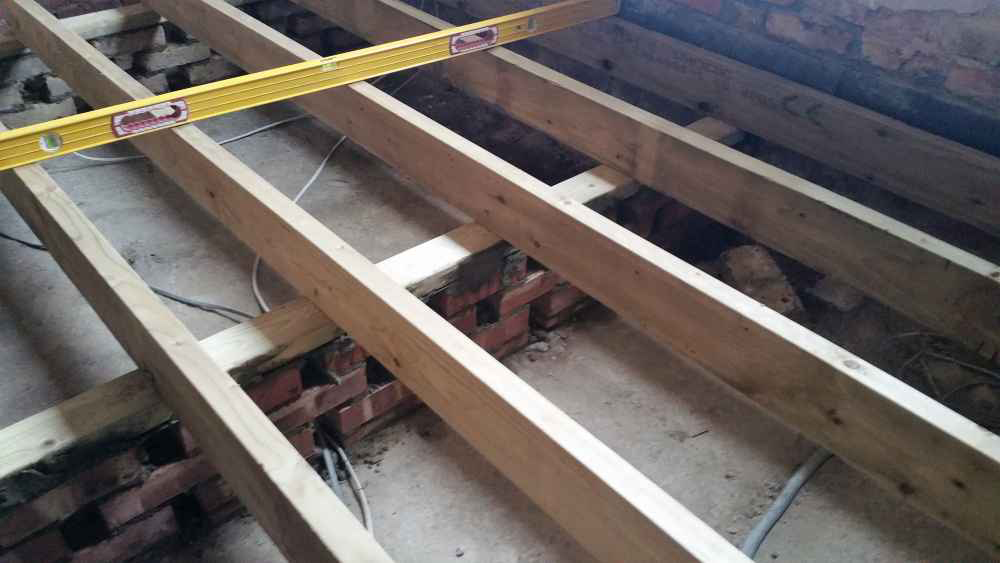 We are ready to serve you
Email
info@dampproofing-specialists.co.uk
What is damp?
Damp is a common problem, that properties across the UK will suffer from at some stage. If untreated, damp can be extremely damaging to the structure and fabric of your home.
If you are unsure what causes structural dampness, it is the presence of unwanted moisture in the structure of a building. Dampness is caused by either the result of penetration from outside or damp created within the property.
Why does damp occur?
A high proportion of damp problems in buildings is caused by penetrating damp and rising damp. In most cases, dampness is caused by defects or damage to a building like defective roof coverings, render or rainwater gutters and downpipes.
Where can dampness be found?
Dampness can be found anywhere in a building and can affect all types of properties, old and new. It is important that when dampness is suspected you get an accurate diagnosis to determine the type of damp and the cause of the problem. 
How can I identify dampness?
At Damp Proofing Specialists, we use a wide range of instruments and techniques in conjunction with our experience to investigate and identify the presence of excessive moisture in buildings. It is important that a professional surveyor assesses your property to determine what is causing the damp.
Is my property damp proof?
It is vital that your property has a damp proofed structure that will protect the building from problems such as penetrating damp, rising damp and below ground damp.
A Damp Proofing system is a moisture control barrier that can be applied to walls, floors and the structure to prevent moisture from passing into the interior living spaces. Damp issues in buildings is extremely common in the UK and damp remedial treatment is one of the most common property care repairs.
What is damp proofing membrane?
The ground below your floor should have a damp-proof membrane to stop damp coming from the ground and a damp-proof membrane can be applied to the internal side of an external wall to stop damp getting to your plaster and decoration. These membranes are also used on wall areas that are below ground level that can be affected by penetrating damp from the ground.
Why remove plaster during damp proofing?
Plaster must be removed during the damp proofing process as rising damp coming from the ground not only brings moisture but also brings hygroscopic salts, nitrates, and chlorides.
Hygroscopic salts attract moisture from the atmosphere. These salts will contaminate the plaster inside the property and even after a remedial DPC has been inserted the salt contaminated plaster can still become damp. It is vital that contaminated plaster is stripped and replaced during the treatment.