Damp proofing
Free damp surveys
norwich norfolk
Damp Proofing Specialists in Norwich
Damp Proofing Treatment in Norwich

Rising Damp Treatment in Norwich

Penetrating Damp Treatment in Norwich

FREE DAMP SURVEYS in Norwich

Timber Treatments in Norwich

Plastering Services in Norwich

Carpentry Services in Norwich
Experts in Damp Proofing and Timber Preservation in Norwich
Damp Proofing Specialists Norwich specialise in damp proofing, timber preservation and basement waterproofing, successfully treating private, commercial, housing association and public sector properties.
We provide damp proofing solutions throughout the Norfolk, Anglia and London region.
Please look at our services pages and contact us to see how we can help
What are the causes of damp?
Most damp problems can be reduced to three conditions: condensation, rising damp and penetrating damp. These in turn are the result of the way environmental conditions act on the structure of your home. For example, Norwich Victorian houses in their unmodified state are well ventilated, but attempts to insulate them can create a problem with condensation.
Another big issue, especially for Norwich, is the changing weather conditions we're seeing each year. Rising levels of ground water can overwhelm your property's existing damp proofing and unusually heavy rainfall contributes to both penetrating damp and rising damp. Your damp problem may be a combination of these and other factors: if you have a damp problem, the quickest and easiest way of curing it is to contact a damp proofing specialist.
How do I know if I've got a damp problem?
Your damp problem won't always be obvious. It's usually fairly easy to tell when you have a condensation problem, because you'll see droplets of water on painted walls and your windows will be misted up, especially after you've been keeping them closed for a while. A condensation specialist will help you find the origin of the problem and advise you on condensation management.
Some signs to help you spot other kinds of damp are peeling wallpaper or blistering plaster, patches of black mould and a persistent musty smell.  If your skirting boards seem to be damaged, or if there's a tidemark along the wall, then you may have rising damp. In this case, a rising damp specialist will be able to arrange a damp survey to determine the extent of the problem.
What is damp proofing and why is it important?
Damp proofing is any material included in your property's structure which is designed to keep moisture out. This is quite different from simple waterproofing.
Damp proofing can be achieved through the use of a damp proof course or damp proof membrane, which prevents the spread of moisture through walls by capillary action. Cavity walls are another way of achieving damp proofing: where the interior walls are separated from the exterior walls by an air gap, the outer wall acts as a barrier to rainwater and the cavity itself helps prevent condensation.
Damp proofing is important because, a damp home gives rise to aesthetic, structural and even health problems. Black mould grows freely in damp environments and its spores can both directly affect your lungs and make you more susceptible to colds and flu. Not only are the effects of damp unsightly, but they also compromise your property's structural integrity and reduce its value.
Does my Norwich home already have damp proofing?
If your house was built after 1870, it's likely that it does contain some kind of damp proofing, be it cavity walls, a damp proof course or damp proof membrane. In well-constructed Victorian and Edwardian houses, will typically comprise several layers of slate. However, from the Georgian era onwards, Britain saw several boom periods in home construction, and some property developers installed less durable damp proofing consisting of bitumen-impregnated hessian.
Most damp proofing measures were entirely adequate at the time they were installed. But it's common to find that damp proofing in older houses becomes less effective over time: cavity walls can fill up with debris from degrading mortar, bitumen and hessian eventually decay, and slate can crack under the constant stress caused by the expansion and contraction of the underlying clay. If your home was built before the late 20th century, its damp proofing may well need to be upgraded.
What is basement tanking and what are its advantages?
As it's below ground, damp and water penetration is an ongoing issue for your cellar. Basement or cellar tanking is a straightforward process which can help transform your basement from a damp, unloved space into a cosy extra room. Even if you don't need the additional space at present, tanking is a worthwhile investment because it gives future owners this option, increasing your property's value.
Basement tanking is accomplished either by coating the walls with a waterproof product such as a cementitious coating, membrane or sealant, or sometimes by installing a cavity drainage system. The first treatment works by excluding moisture entirely. But it isn't suitable for every basement, and cavity drainage systems have a number of advantages, since they use the air space between walls to help the inner wall to dry out.
My home smells damp. What can I do to get rid of it?
Forget about merely masking the smell: the best thing to do is identify the source of the damp. Start by looking for obvious leaks, such as those caused by over-full guttering or penetration by heavy rain. Of course, leaky pipes aren't always easy to find, and you may need to call a leak detection service to make sure you're not missing hidden sources of moisture.
At the same time, think about condensation. This is an extremely common problem in many homes and is usually at its worst during the colder months of the year. Better ventilation is usually a big help in reducing condensation, especially when you're engaged in moisture-producing activities such as showering, cooking or tumble-drying clothes.
How much will it cost to cure my damp problem?
Without conducting a survey it's difficult to give an idea of the cost involved in damp proofing your home, since the treatment needed will depend on the nature and extent of the problem. However, we pride ourselves on offering high quality, cost-effective solutions, and will always work with you to ensure value for money. We'll price your project by the metre: the larger the area treated, the lower the unit cost to you.
Can I get a quote over the phone for my damp proofing?
As there are many factors that can determine a quote for a damp proof course, such the size of the property or the severity of the damp problem. To receive an accurate quotation, the best way is to arrange a survey of the property. But we can give a guide price and advice if we are sent photos.
Will you have to remove sound plaster to treat my damp problem?
It's easy to see when plaster is very patently damaged, but harder to determine whether it has been affected in less obvious ways. For example, apparently unaffected plaster may contain salts in a concentration sufficient to attract moisture from the air, perpetuating your damp problem. It takes a plastering expert to recognise this issue.
Removing plaster is not always necessary, If maintaining the existing plaster is especially important to you.
Are your damp treatments guaranteed?
Yes. We offer a 100% diagnosis and cure rate for all damp problems, however complex. Our damp proofing products, timber treatments and waterproof plastering are guaranteed up to 30 years.
Will there be a lot of disruption to the property whilst the damp proofing work is being carried out?
We will always attempt to minimise any disruption to you and your property whilst carrying out damp treatments. Therefore, where possible, we will install damp proof courses from the outside. However in circumstances, such as the ground level or access walls, our specialist would install from the inside. If our Specialists are working indoors they will always take care to look after carpets and flooring.
I don't know what the difference is between Rising Damp and Condensation, can you help?
Rising damp specifically appears on the ground floors of a property; commonly known to appear on exterior walls it can also affect interior walls also. Rising damp can rise up to approx. 1 meter above ground level. On the other hand, condensation can emerge anywhere within the property given that the right conditions are available. In some cases condensation can be misdiagnosed by inexperienced surveyors as rising damp if presented on ground level of the walls. Therefore, it is advised that a skilled and trained surveyor is used to obtain an accurate diagnosis.
I have a damp problem next to a chimney breast, despite having damp treatment done on it just over 10 years ago – what can I do about it?
The reason for this seems to be from a past problem with rising damp, either from the fire place hearth of moisture penetration from the chimney breast. If the original plaster on the wall was left on then it is possible the hygroscopic salts within the plaster have attracted damp from the atmosphere. Specialists would be needed on-site to inspect and correctly diagnose whether the problem has been caused by rising damp, penetrating damp, condensation or even leaking pipework.
I have a very old house which has damp on the adjoining wall of my neighbours. The wall is not an outside wall. Can it be treated without my laminate flooring having to be lifted?
A party wall can be treated successfully, depending on an inspection of the site and it may not be necessary to lift the flooring so long as it can be effectively protected.
CALL DAMP PROOFING SPECIALISTS NORWICH, NORFOLK TODAY ON 07814 708313

What Causes Damp Walls?
The first step in fixing damp walls is identifying the source of moisture. To do this, you will need to carry out checks of your home both internally and externally.
Damp patches on walls can be caused by a number of underlying issues, such as:
Condensation
Rain water penetration
Defective roofing
Leaking gutters
Faulty down pipes
Vegetation damaging masonry and render
Roots damaging foundations or damp proof courses
Rising damp
Defective sealing of windows and doors
Cavity Wall Insulation
Once you have identified the source of the problem, you should resolve it before tackling the effects of damp inside your home.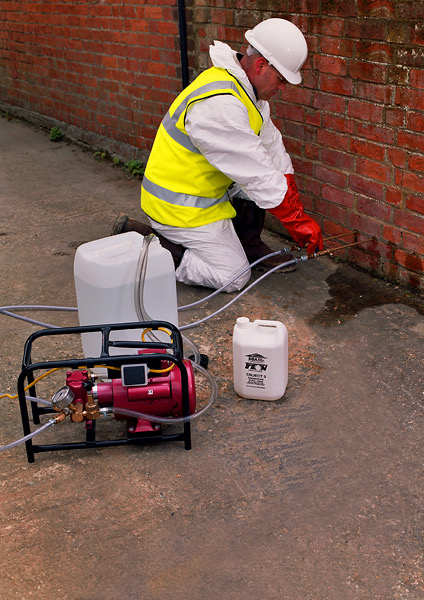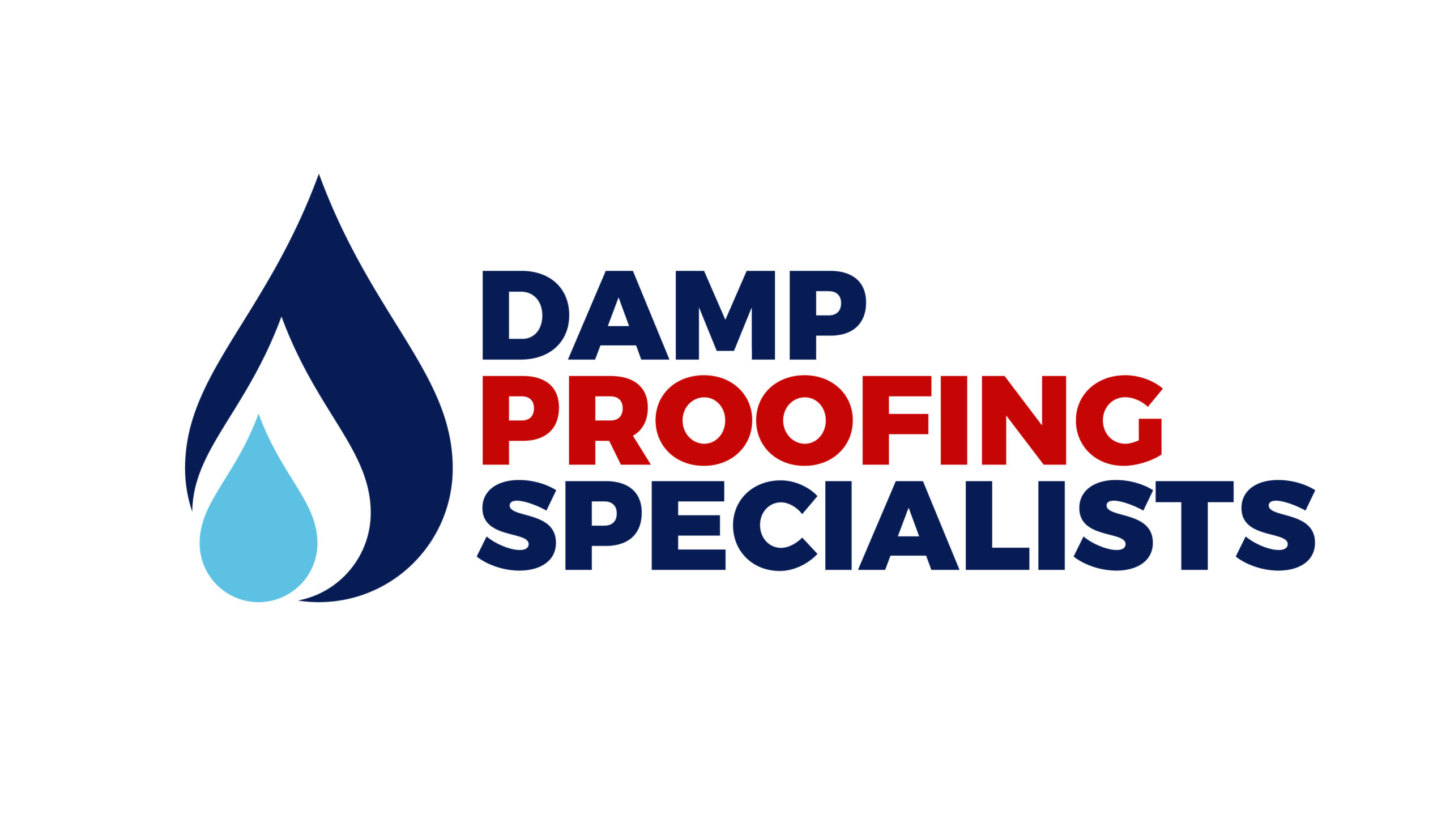 We are ready to serve you
Damp Proofing Norwich, Norfolk